How to Improve English Language Learning
In this article we list 5 important resources to support English language learning teachers, homeschoolng parents, and students can benefit from in working to improve English language learning.
Resources to Support English Language Learning
Nowadays resources for learning tend to be found on the Internet since it makes for easier access and in sharing with others.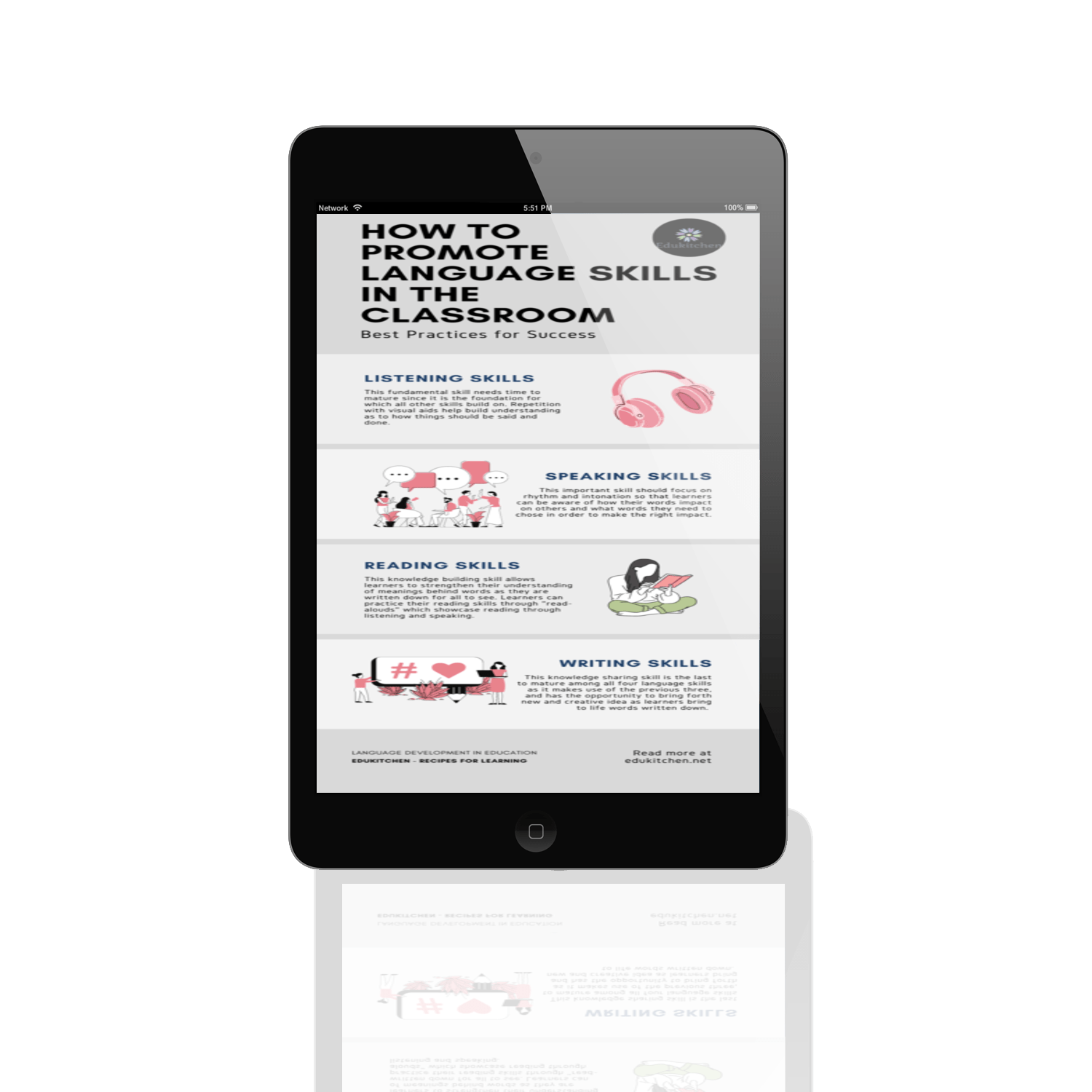 Sign up below to get your copy of this infographic that shows how to approach language development in the classroom.
Watch this video to see our video on how to improve your English writing skills.
English Language Learning - Early Stages
Early language development starts with a strong focus on phonics. Later stages of language development builds on this foundation. 
We have further categorized our websites into the stages of language development.
We now introduce to you five valuable websites that help with English language learning!
This blog contains affiliate links to highlighted websites and/or resources. By clicking on the link and making a purchase we may earn a small commission at no extra cost to you. Click here for full disclosure.
The ETI Academy believes that in educating children, we must also include a little entertainment to keep students entertained or so very interested they can't look away! 
English Language Learning - School Aged Development
The following websites help guide school aged students of varying ability.  The activities on these websites may be used both inside and outside the classroom. 
Note: we are not affiliated with the following websites – we just think they are great resources!
This website provides resources for school aged children from pre-kindergarten to 12th grade. For extra support with English language learning, consider IXL – English Language.
Canva - Building Creativity
Canva offers a free (and pro) online educational resource library that allows teachers to help students to improve their English language skills while using fun resources to decorate and use within the classroom!
An easy to navigate website means you can find fun and easy online educational resources for teachers to use in the classroom and for students to use at home.
English Language Learning - Self Study
The following website is also an app that can help with English language learning while one. When you have some free time, why not practice with a self-study videos and tools that keep you entertained and learning at the same time!
Duolingo is a language learning app that is now being recognized by certain universities in the United States as a test to help students enter college.
It's self-study but it helps to keep you on track with your learning. So you can use this app at any time or any place to help with practicing your English!
Educational resources are meant to help reinforce teaching and guide learning. Building knowledge comes from having the right resources to make the tasks of teaching and learning easier.
Language development means we have to look at how we develop each of the four main language skills (reading, writing, speaking, listening) and how well we can integrate these skills to achieve success in learing.
EduKitchen would like to hear from you! Connect with us on social media! Let know your thoughts in the comments below on any resources you would recommend for English language learning!