The (ETI) Education Through Inspiration Academy
"REACH YOUR GOALS IN EDUCATION the right way"
thinking outside
the box is our motto
At EduKitchen and the ETI Academy we are dedicated to providing teachers and students with new educational ways to approach teaching and learning that can be considered "out of the box". We believe the kitchen brings much success to education. Watch this video to see how we make the connections. 
The kitchen can help us build important life skills that can benefit us in our education. Click on the images below to read how the kitchen can help build skills such as; organization, time management, problem solving, critical thinking, and communication.
Kitchen Resources in education
Visit our resources below that show a connection between the kitchen and the classroom.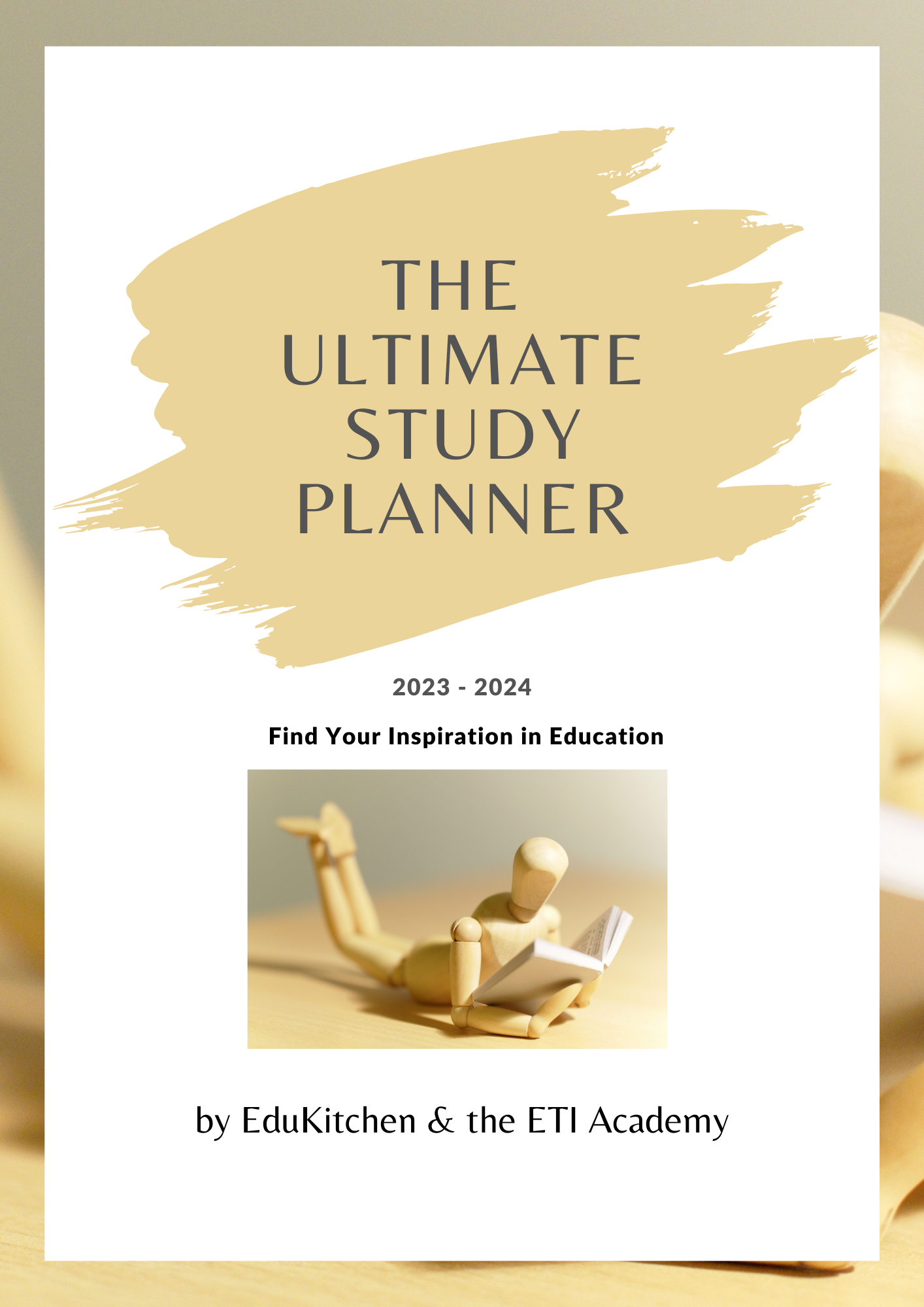 Stay one step ahead this school year by using our free and ultimate study planner. Sign up for our inspirational resources and download your free copy of our study planner today! 
Build your journey in education
Through our ebooks we offer mentorship in teaching and learning strategies to help you build your success.
Through our infographics we allow you to take ownership of your educational goals in teaching or learning.
Through our courses we provide you the opportunity to grow you skills by taking the lead in gaining knowledge.
Through our guides we hope to build confidence and enthusiasm when it comes to learning.
changing the
future together
Explore the knowledge, resources, and services offered by the ETI Academy. We believe in working alongside teachers, students, admininistrators, and parents to help change the future together in meeting educational goals. 
The ETI Academy & Education
Build your success in education through inspiration by thinking "outside the box". The topics we discuss cover areas of teaching, learning, mental health, international test preparation. Click on the images below to see how the ETI Academy can inspire your journey in education.
This blog contains affiliate links to highlighted websites and/or resources. By clicking on the link and making a purchase we may earn a small commission at no extra cost to you. Click here for full disclosure.
It has never been easier to create enthusiasm and confidence in your learning abilities with The ETI Academy.