How to Teach Persuasive Essay Writing
In this article we look to  highlight the important points students need to write a an impressive persuasive essay!
How to Write a Persuasive Essay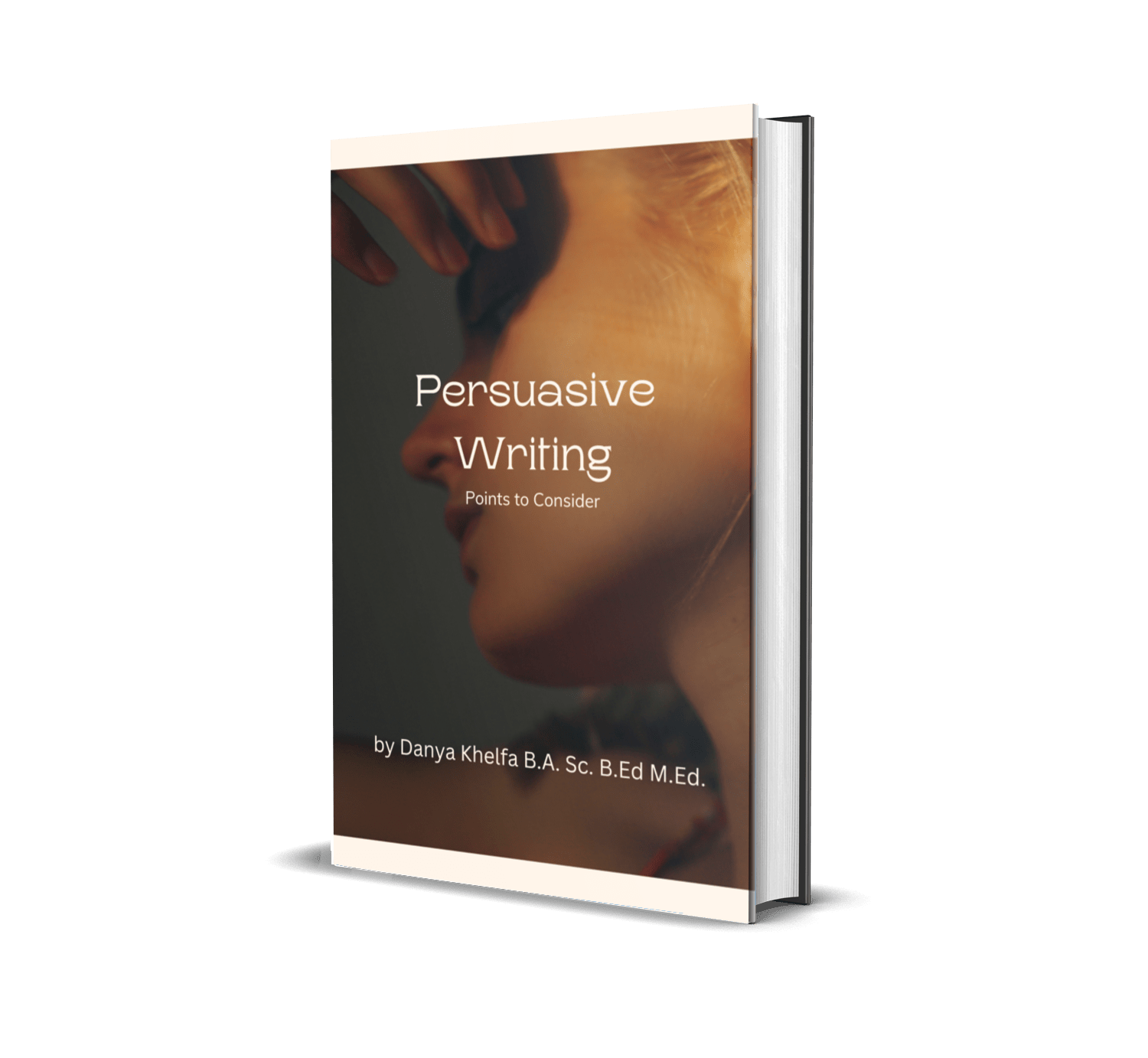 Sign up below to get your copy of our guide that shows how to approach writing a persuasive essay.
Click here to view the persuasive essay ebook in the shop!
The five important points students need to write a good essay are:
Purpose
Thesis statement
 Audience
Arguments
Transition words
We will look at how each of these points will help develop the paragraphs you need to write your essay.
This blog contains affiliate links to highlighted websites and/or resources. By clicking on the link and making a purchase we may earn a small commission at no extra cost to you. Click here for full disclosure.
Writing, whether it is done on paper, in a journal, or on a computer allows you to show your own unique style of expressing your thoughts.
Students may find many benefits to keeping a personal journal as a writing tool to help them express and track their progress in writing . Promptly Journals can help highlight your day as part of your recipe for success.
Improving your writing skills will also have a positive effect on how you study. 
The Five Points to Writing A Persuasive Essay
We will now look at the five points mentioned earlier in full detail, along with examples of what NOT to do when writing your essay. 
We hope after reading through these points you will find it easier to write your persuasive essays moving forward!
What is the purpose of a persuasive essay? It is a way to convince others of your opinion. 
Therefore, before you begin to brainstorm for your writing, decide your reason for writing.
Ask yourself the following question; What am I trying to convince others to believe, think, or do?
With your purpose in mind now you can go ahead with writing your thesis statement.
Your thesis statement is the focus point of the entire essay. You must be convinced of what you are saying, in order to convince others to hear you.
A good thesis statement is a short and easy to understand sentence that clearly gives your opinion on a topic and what you think should be done. 
The rest of the essay will be what supports your thesis statement. 
But before you begin writing the rest of your essay, you must first think about the audience that needs to hear your essay and be convinced.
You don't have to mention the audience by name.
Instead, it should be clear in your topic choice and writing style who your intended audience is going to be.
The arguments you make will be the "body" paragraphs of your essay and support your thesis statement by giving more details.
In a four paragraph essay, you will have two body paragraphs since the other two will be for your introduction and conclusion of the essay.
Of the two body paragraphs, the first one will be to list your two arguments. The second will provide more detailed examples as to the arguments, and will also contain a counter-argument.
However, you will show why the counter- argument is weaker than your argument.
In a five paragraph essay, you will have three body paragraphs since again, the other two will be for your introduction and conclusion of the essay.
As to the three body paragraphs, the first two will be to list your three arguments. The third will provide more detailed examples as to the arguments, and will also contain the weaker counter-argument. 
Transition words are very important in writing, since they help move the writing along, and makes it easier for the reader to follow the path along which the writer began their journey. 
In other words, they help to link arguments together. 
Here is a list of common transition words used in writing essays.
Now that we have covered the important points to consider when writing your essays, let's look at what not to do.
What NOT to Write in Your Essay
In the slides below, you will find what NOT to do when writing your  essay.
So remember not to make these simple mistakes to keep your writing clear and easy to understand. 
A Sample Approach to Essay Writing
Below is a collection of sample approaches to begin each part of your essay as your consider the important points mentioned in this article.
Connect to our other pages as you navigate through our website. Explore what these pages have to offer you and you will be glad you did!
Every thing that I have shared with you in this article, I have used myself in my university days. My writing skills have helped me find success in school, and when traveling around the world, writing down the knowledge I hope to always share with others.
I hope you enjoyed reading this article and found it useful for building good writing skills that will help with your educational goals in learning for years to come!
Leave us a comment below to let us know your thoughts on our ideas on the importance of building your writing skills in education.