Why You Should Use These Online Learning Strategies
Enjoy YOUR time with learning online
This blog contains affiliate links to highlighted websites and/or resources. By clicking on the link and making a purchase we may earn a small commission at no extra cost to you. Click here for full disclosure.
We focus on sharing information, tips, and strategies that benefit teachers, students, and parents. Below are featured blogs to support learning online we believe can bring about positive change to teachers, students, and parents, and enhance the academic success of all in the classroom.
Parents can play an important role with their children's learning. When methods to learning took a sharp turn in 2020 to online learning, parents for the most part felt like they were learning alongside their children. When then should parents gets involved with their children's learning?
Coping with change may be harder under pressure and when in 2020 classrooms were put under the pressure of learning at home because of a global pandemic, parents found themselves taking over the role of teacher more quickly than expected.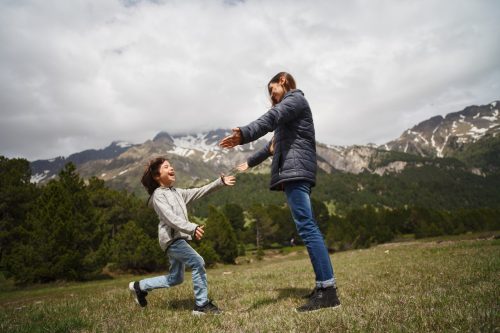 Parents became teachers and for some may have found the new role more challenging than they anticipated. What then should parents consider when coping with their children learning online?
Learning Outside the Classroom
It is said that the home is the first place of learning a child experiences. The kitchen is one place where we believe learning can be at its best. Activities in summer can help children explore the beauty outdoors and provides great opportunities for learning. We show even more ideas for educational learning through our educational blogs.
We at The ETI Academy believe a change in focus with online learning strategies may bring benefits to your child's learning. These benefits including better understanding and communication between students and teachers, as well as with other students. We communicate better when we understand the basic goals we are trying to reach. 
Learning & Academic Success
Our educational blogs are meant to bring academic success both inside and outside the classroom. We look at ways to strength skills through our formulated approaches to learning in subjects such as math, that help to build and strengthen skills and confidence. We also believe laughter is an important part of academic success!
Popular education technology (EDTech for short) based tools are an excellent way to keep both teachers and students engaged in the online classroom. 
Parents can help support their children at home by becoming familiar with some of the more popular online tools teachers and students may use in the online classroom. 
Visit the ETI Academy shop to download this free resource to help parents cope with the online classroom. 
Read more to find a list of popular EdTech tools and how parents can understand these tools  to maintain high levels of confidence and enthusiasm for both themselves and their children.
Learning & Educational Videos
We created our own YouTube channel to share educational playlists of videos that may benefit schools and teacher training programs, as well as homeschooling parents. Watch our videos at school or simply from the comfort of your own home, and subscribe to our YouTube channel – The ETI Academy.
Learn more about us as we discuss important topics such as maths, mental health and identities, as well as general teaching and learning strategies. 
Learning & Educational Newsletters
Educational newsletters make learning fun and easy for students, teachers, and homeschooling parents by providing useful information to use inside and outside the classroom. No need to reinvent the wheel when there are great resources to help facilitate learning. Click to learn more about the newsletters offered by EduKitchen & the ETI Academy.
It has never been easier to create enthusiasm and confidence in your learning abilities with The ETI Academy.