How to Use EdTech Tools for Remote Learning
In this article, we discuss five ways these tools may help teachers and students stay focused and motivated in the online classroom.
5 Ways EdTech Tools Support Learning
Even before the pandemic of 2020, teachers and students have been enjoying EdTech tools in the face-to face classroom.
But just how effective can they be in the online classroom?
Staying focused and motivated in the online classroom means we can help reduce learning loss.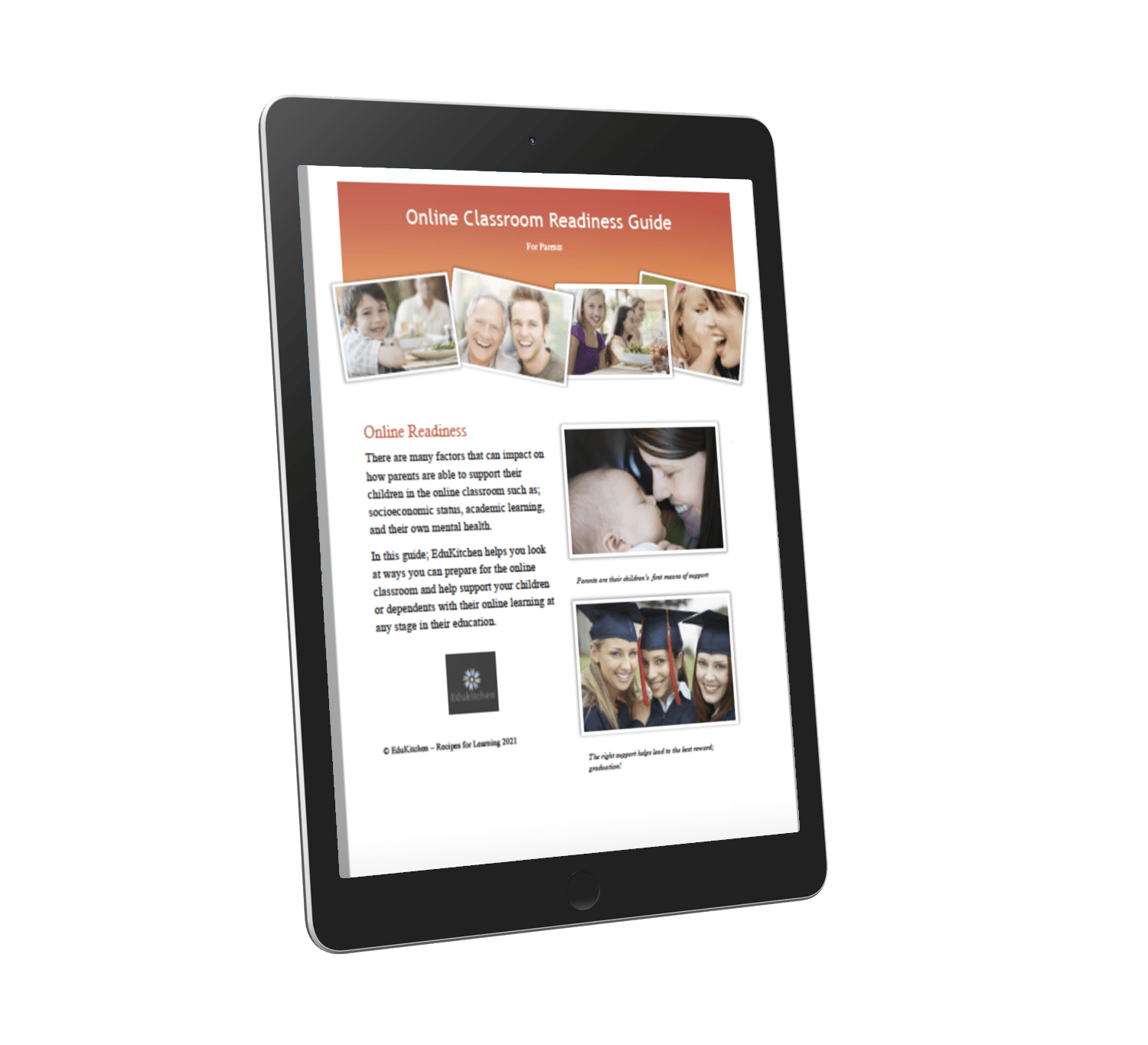 Sign up below to get your copy of this guide that motivates learning by having students and parents understand how to approach learning online. 
Incorporating Effective Learning Tools
This blog contains affiliate links to highlighted websites and/or resources. By clicking on the link and making a purchase we may earn a small commission at no extra cost to you. Click here for full disclosure.
With the  growth of education technology (EdTech tools) for remote learning, we look at how edtech tools can help make the transition to online classrooms easier for both teachers and students.  
The Impact Of Online Learning
Online learning comes with its challenges. Student engagement is tested more in the online classroom. 
For many students, it's just harder to stay focused in an online classroom. 
Because the pressure to stay focused is higher on the individual. 
In the face to face classroom, anyone looking at you can see that you're bored.
In the online classroom, even if cameras are on in the meeting, hiding the face that you're bored is easier. Therefore the pressure to remain focused is higher.
In the traditional classroom, students can feel their enthusiasm for learning building by using "hands-on" manipulatives as part of the learning process. 
In the online classroom, the "hands-on" manipulatives need to be replaced with equally engaging virtual learning tools.
However, in light of this, teachers and students must continue to build their enthusiasm and confidence with being in the online classroom.
How Can EdTech Tools Help With Learning?
EdTech tools can help students and teachers alike build their enthusiasm and confidence when it comes to improving their technology skills. 
Education technology is now part of the standard curriculum in schools and will continue to be for years to come. 
5 Ways EdTech Tools Help With Teaching & Learning
Here now are our recommended ways edtech tools can help with teaching and learning. 
We also provide recommendations as to which EdTech tools should be part of every online classroom.
I. Easier Ways of Meeting Online
Meeting platforms like Zoom, Google Meets, Google Classroom, and MS Teams, now offer easy and ready to use means to help teachers and students with this new virtual environment.
The basic outline for all meeting platforms is that they allow for easy communication between teachers and students in setting meeting times.
II. Allows For Group Work
One thing lacking in the online classroom is the idea of group work. This is where "virtual breakout rooms" comes in. 
Using breakout rooms encourages students to discuss amongst themselves ideas for presentations or topics in class. 
These also allow for teachers to make announcements about classroom activities, or create assignments for students to complete and easily hand in. 
III. Improves Communication Through Virtual White Boards
The idea of  'virtual white board" means that teachers and students can communicate ideas as they see them in front of the class. 
For example, students can actively participate when the teacher allows them to use the "annotate" feature on Zoom to write, draw, or mark down their answers.
Using the annotate feature can greatly improve the level of communication between teachers and students and can encourage students to take more control over their learning.
It's important to communicate to students just how important it is to maintain their level of enthusiasm and confidence when it comes to learning in this new virtual classroom.
IV. Helps Establish Real Time Assessments
In google classroom, for example, teachers and students have easier access to student grades. 
This allows for teachers and  students to continually track student success with the subject. 
Teachers can inform students of the assignment requirements and students can receive immediate feedback on their assignments. 
Online grade books are an opportunity for students to ask for real time help from their teachers instead of waiting until certain times throughout the year to discuss improving their grades.
V. Increases Engagement Through Interactive Learning Tools
Teachers or students can create quizzes as ways to test knowledge while hopefully building the confidence and enthusiasm needed as part of the learning or teaching process.
Take Students To Any Place In the World - Virtually
With the COVID pandemic stopping most outdoor activities in 2020, virtual field trips can be an exciting opportunity for students to explore different parts of the world from the comfort of their own home. 
Freedom Homeschooling is a website that provides links to "virtual field trips". Links found on the website allows for teachers and students to connect to popular tourists sites, and a chance to take a tour at any time! 
 Visit the White House, Buckingham Palace, or the Palace of Versailles to get a sense of royal life!  
Along with using edtech tools it is important to focus on how best to provide the right approaches and methods to teaching and learning online.
To keep students feeling like the kings and queens of the virtual classroom for generations to come, it is important to use the right education technology tools you as teachers know students will enjoy.
Online presentation tools like Google Slides, PowerPoint online, KeyNote, OneNote, and Prezi, are opportunities for students and teachers to present material in the online classroom. 
What do you think about our list of EdTech tools? Do you have any EdTech tools to recommend for teachers or students? Leave us a comment below and share your thoughts.